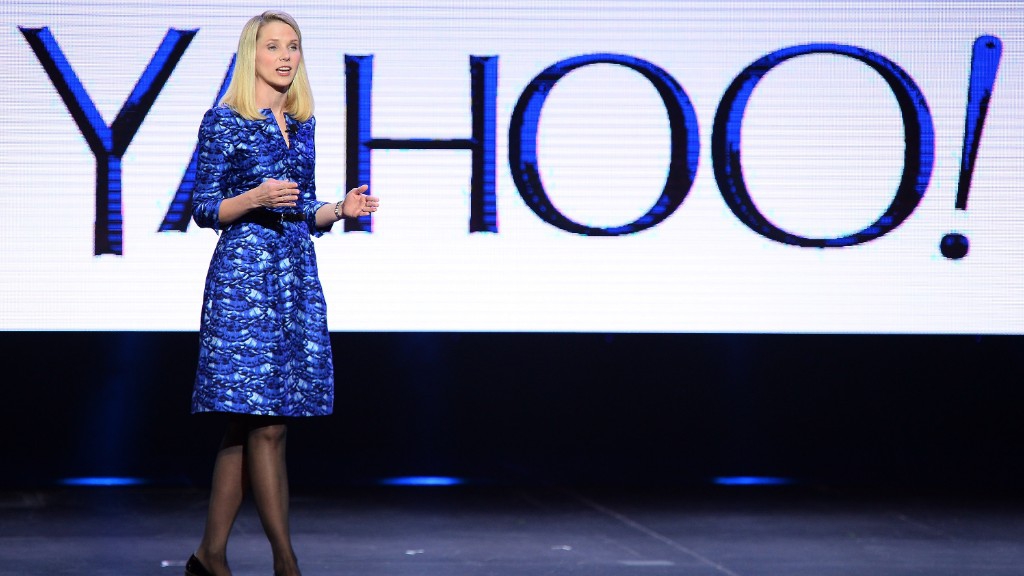 News by ITGurus
After months of speculation, the Yahoo's seventh and final CEO and a highly rated Google executive, Marissa Mayer has withdrawn from the fight of her life on Monday, July 25, 2016 as Yahoo announced the sale of its core Internet operating business to US Telecoms giant Verizon Communications for a small fraction of the amount it was worth in year 2000.

It was announced early this year that Yahoo wanted to sell itself and bidders were lining up to grab their own, ever-shrinking piece of Internet history. CNN Money captioned the news on April 11, 2016 as "Yahoo is for sale; bidders line up; Marissa Mayer is toast. "
The fading iconic Internet giant has been struggling for a decade to find an effective strategy to win competition with their two main Internet competitors, Google and Facebook in search, social media and video. Over the last decade, Yahoo has been losing its users (its values) which led to the loss of it's competitive edge in advertising and search traffic to Google and Facebook.
Now it is poised to give up. Yahoo, the once-great US Internet pioneer was announced to have been sold to US Telecoms giant Verizon on Monday, July 25, 2016 for just $4.83 billion, a small fraction of what it was worth at its peak in 2000 during the dot.com boom.
It is better to sell too early than too late.
As reported on The Guardian, Yahoo was founded in a Stanford University dorm room in 1994 by Jerry Yang and David Filo as "Jerry and David's Guide To The World Wide Web". Yahoo grew rapidly through the 1990s to become one of the pre-eminent Internet companies of its generation.
Offering email, news, shopping and search, Yahoo went public in 1996, with its share price soaring 154% on day one. In January 2000 during the dot.com boom, Yahoo was valued at $125 billion. But the company failed to keep pace with the changing tech landscape as Google came to dominate search and Facebook social media.
Microsoft offered a $44.6 billion bid for Yahoo in 2008. On Monday, 25-Jul-2016, the company was valued at $37 billion while Google's parent company, Alphabet, was valued at $518 billion and Facebook at $349 billion.
The new generation of tech companies have also outstripped Yahoo. Mayer's company may still have more than one billion active monthly users but Verizon's price is less than a quarter of Snapchat's current valuation, says The Guardian.
What Next?
Verizon said the deal for Yahoo's core internet business, which has more than a billion active users a month, would make it a global mobile media company. The telecoms company is hoping that the combined power of Yahoo with another fallen giant of the first Internet age, AOL, which it bought in May 2015 for $4.4 billion will create a strong third player to compete with Alphabet (Google's parent company) and Facebook for online revenues, although some commentators were skeptical about this.
Yahoo Timeline (from BBC News)
1994 Yahoo – which stands for Yet Another Hierarchically Organized Oracle – is founded
2000 Yahoo valued at $125bn at height of dot.com boom
2002 Google rejects a $3bn bid from Yahoo
2008 Microsoft's $44.6bn offer for Yahoo is turned down
2013 Blogging site Tumblr acquired by Yahoo for $1.1bn
2015 Yahoo makes net loss of $4.4bn
2016 Verizon agrees $4.8bn deal to buy Yahoo
---